Any SPS student who received their 1st dose of the Pfizer vaccine on May 17th will have their 2nd dose administered at the time and date below. No appointment is necessary. Sterling High School Cafeteria ( Door #9) June 7th 4:00 p.m. - 5:30 p.m.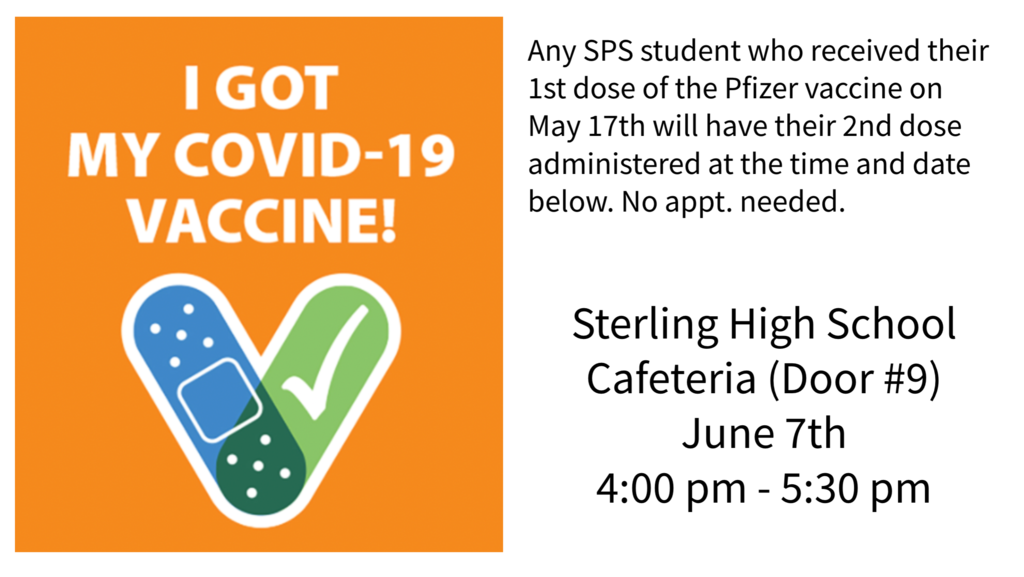 It is a beautiful day for a graduation!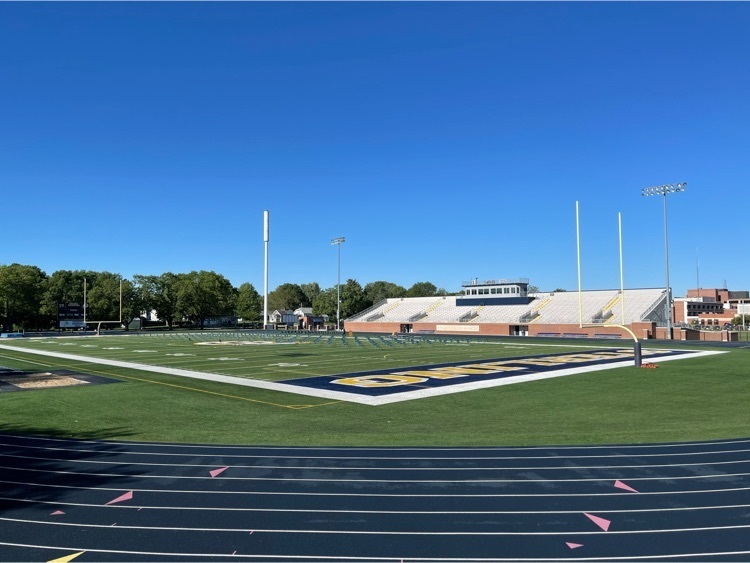 Student panel giving advice to incoming freshman....#gowarriors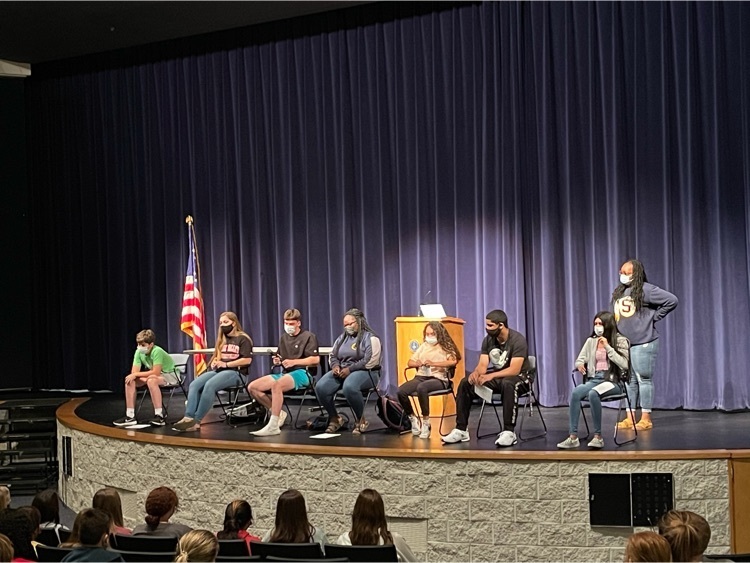 SHS Student Council hosted a movie night on the turf. #gowarriors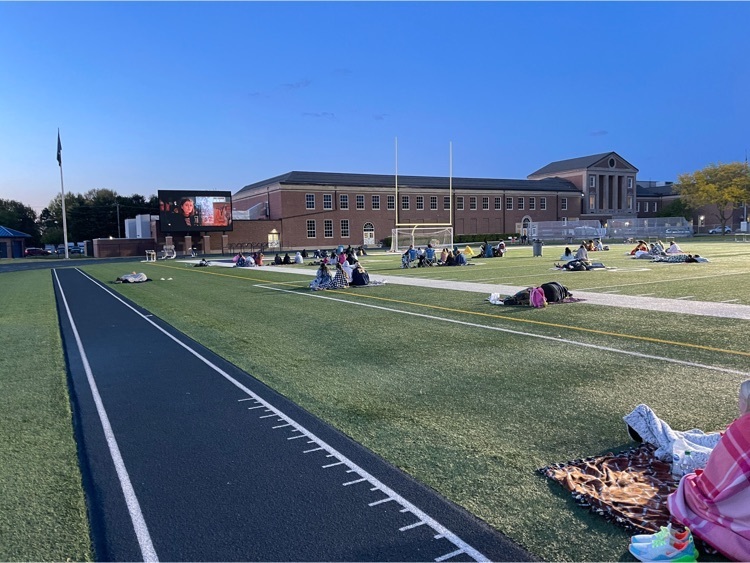 Briggs and Stratton donated 16 engines to our Ag Mech course. Students worked on dissembling and reassembling the engines during class. #gowarriors #briggsandstrattonrocks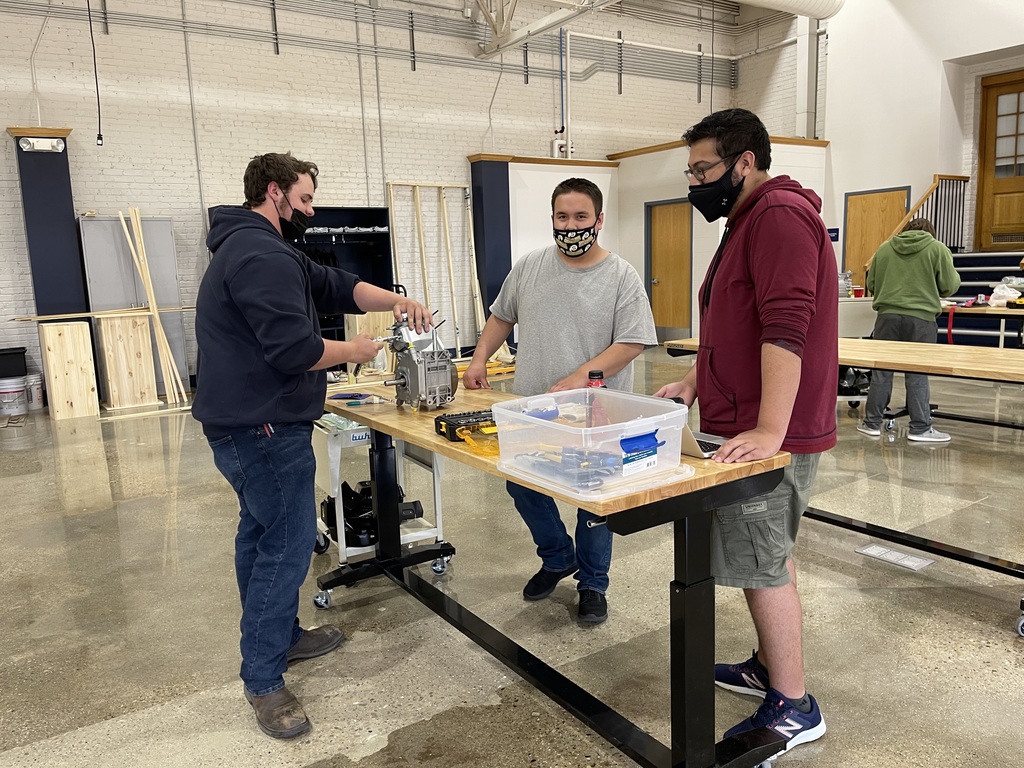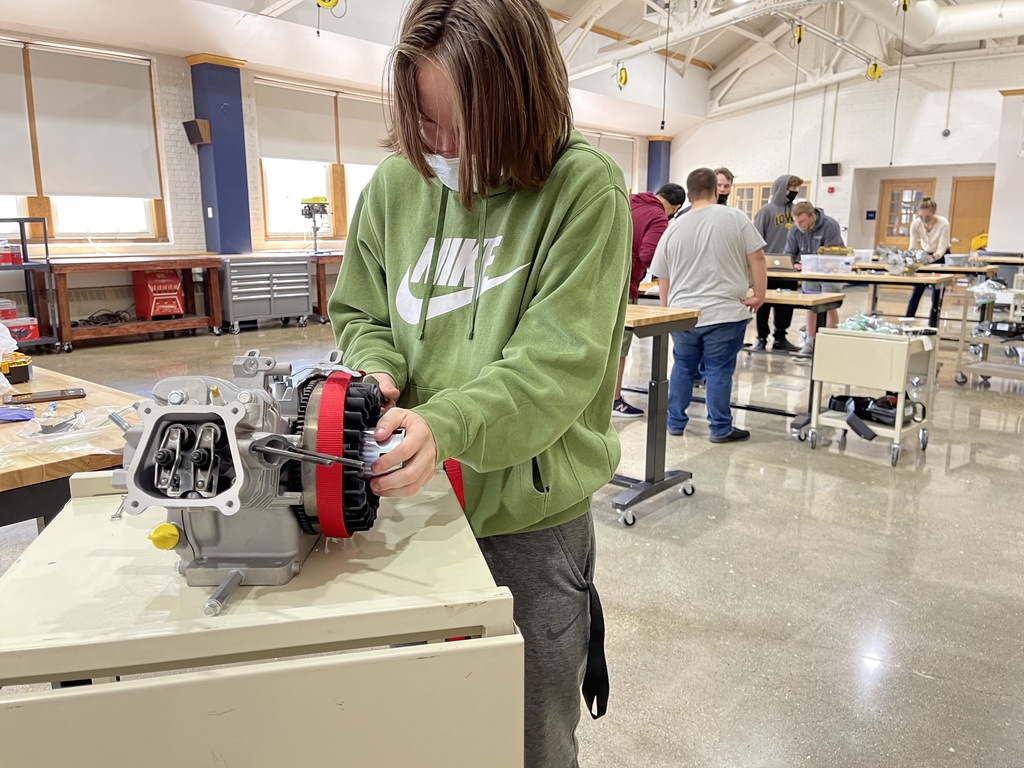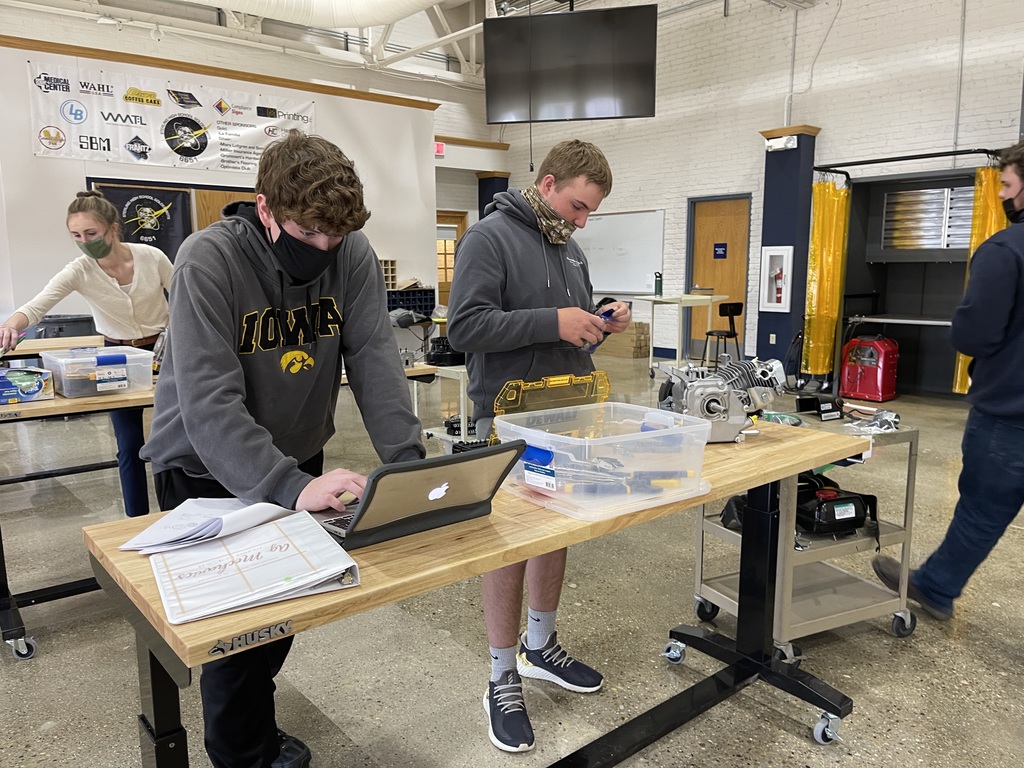 Please join SHS for our 1st Annual Plant Sale.
As the Superintendent of Sterling Public Schools, I am so blessed to work with such a talented group of teachers. Daily, they pour their hearts, souls and minds into our students. In a year that has been unprecedented, I could not be more proud of SPS' Teachers. You're the best, you are life changers, and I appreciate you. Happy Teacher Appreciation Day!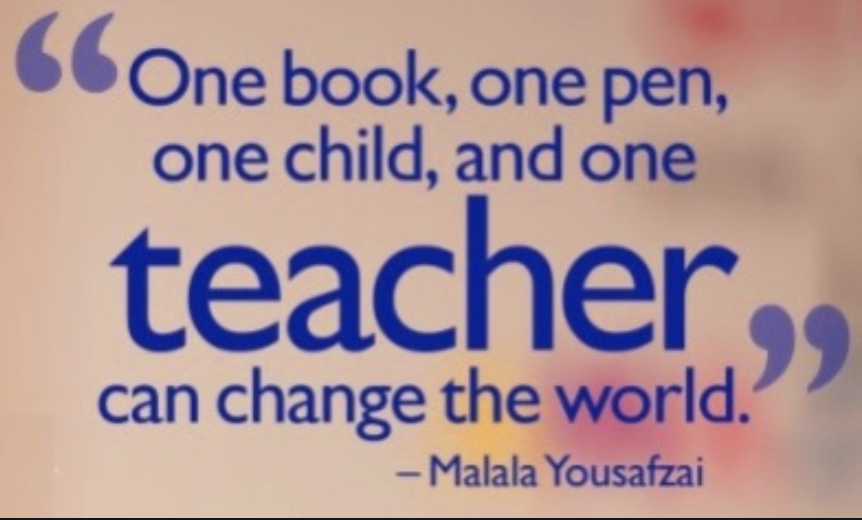 Students in Mrs. Schlemmer's first hour Anatomy and Physiology course dissect a rabbit to learn more about different systems within the body.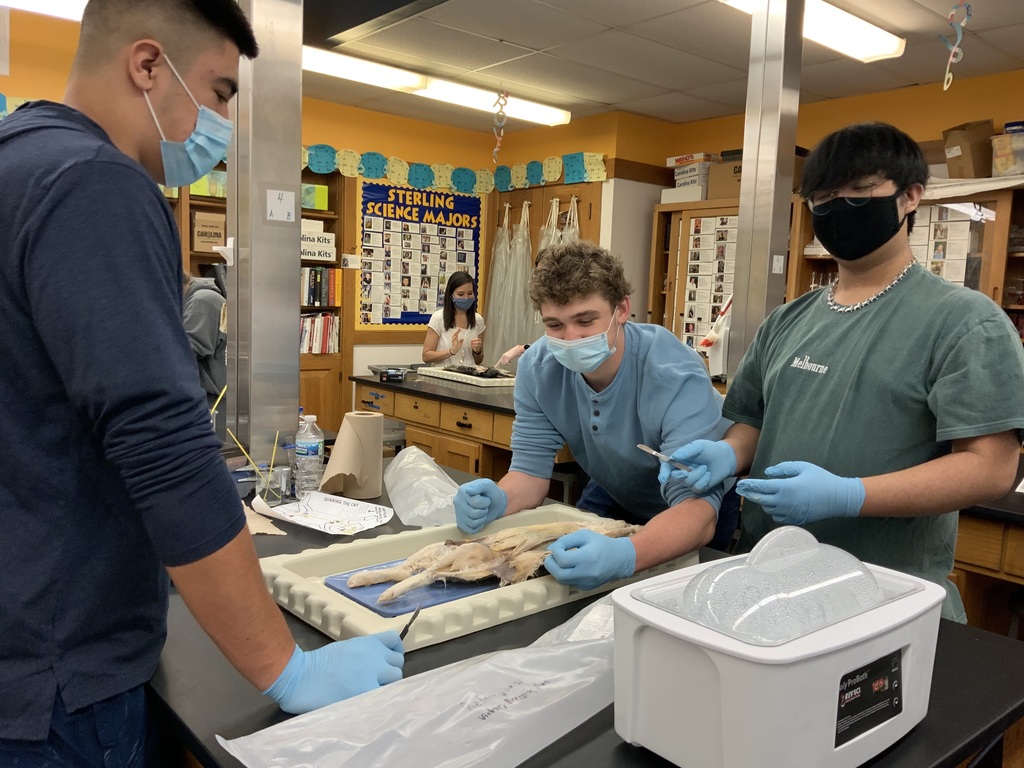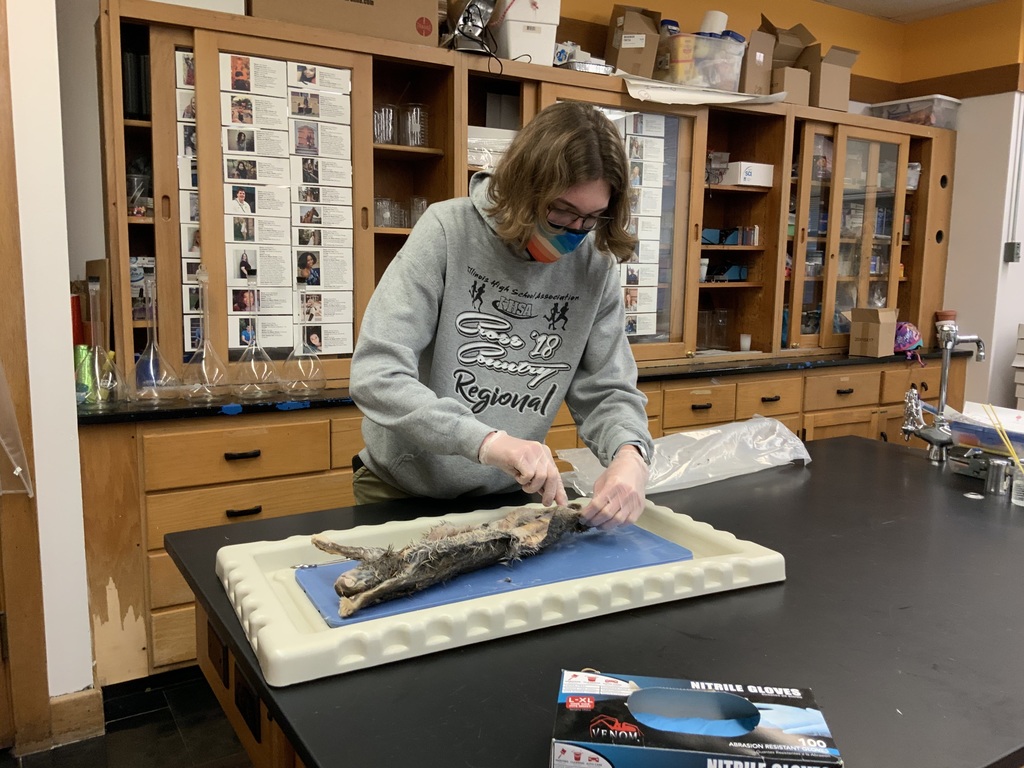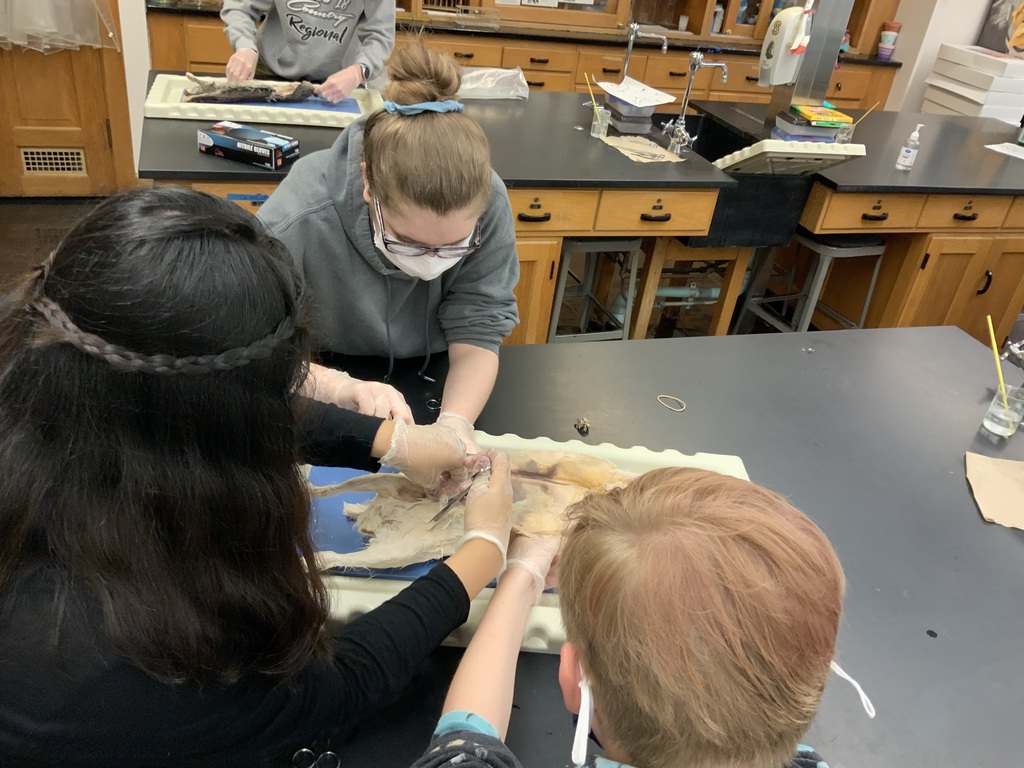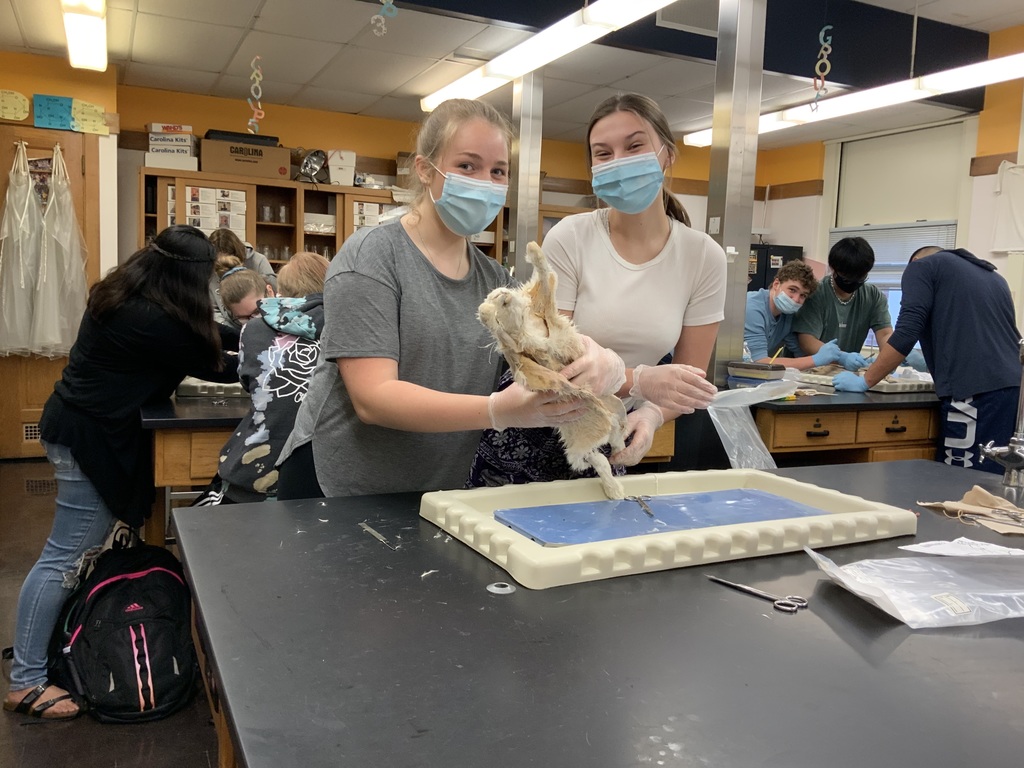 Sterling High School will be offering at-school Summer School during June and July with a focus on credit remediation.  Students should sign up as soon as possible to secure a spot in the summer school course.  Courses will be filled on a first-come, first-served basis and a limited number of seats are available.  If your student failed a core course in English, Math, or Social Studies, it is essential he/she sign up for summer school.  Any questions regarding summer school or recommended summer school courses for your son or daughter should be directed to SHS administration or your child's counselor. Please click the link for a registration form.
https://drive.google.com/file/d/18IXIZvjazZrcM5OroMXShsSlIHgd8pVo/view?usp=sharing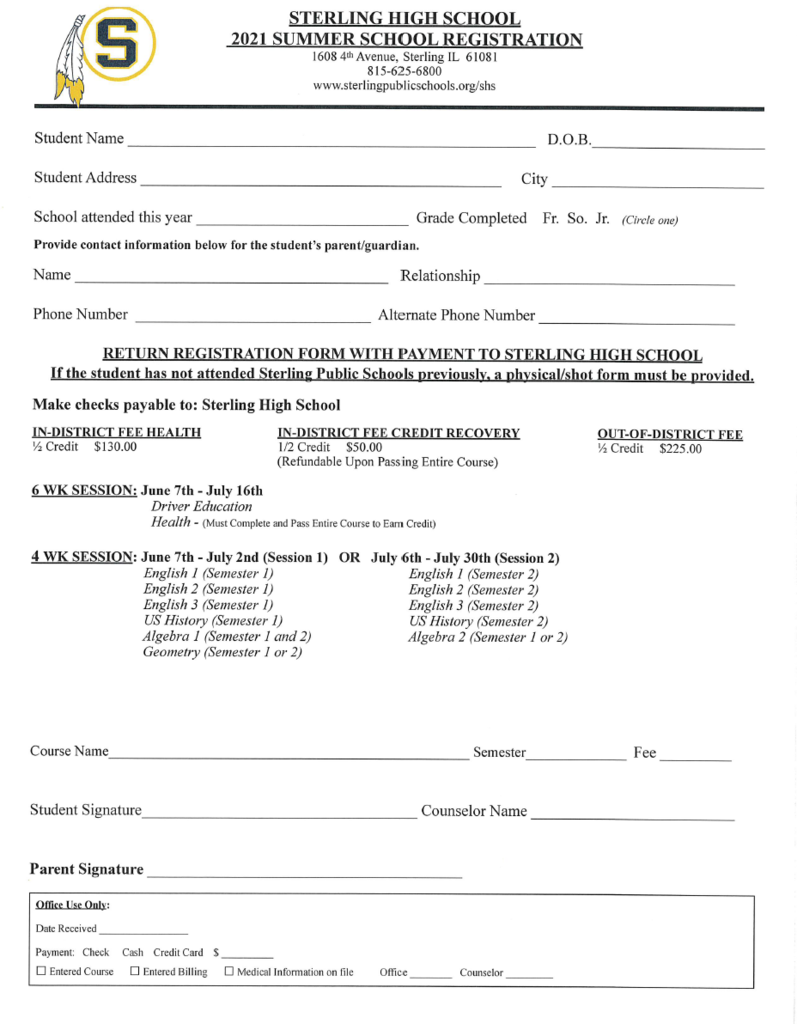 Students in Chemistry create hot air ballons that will be used to conduct labs.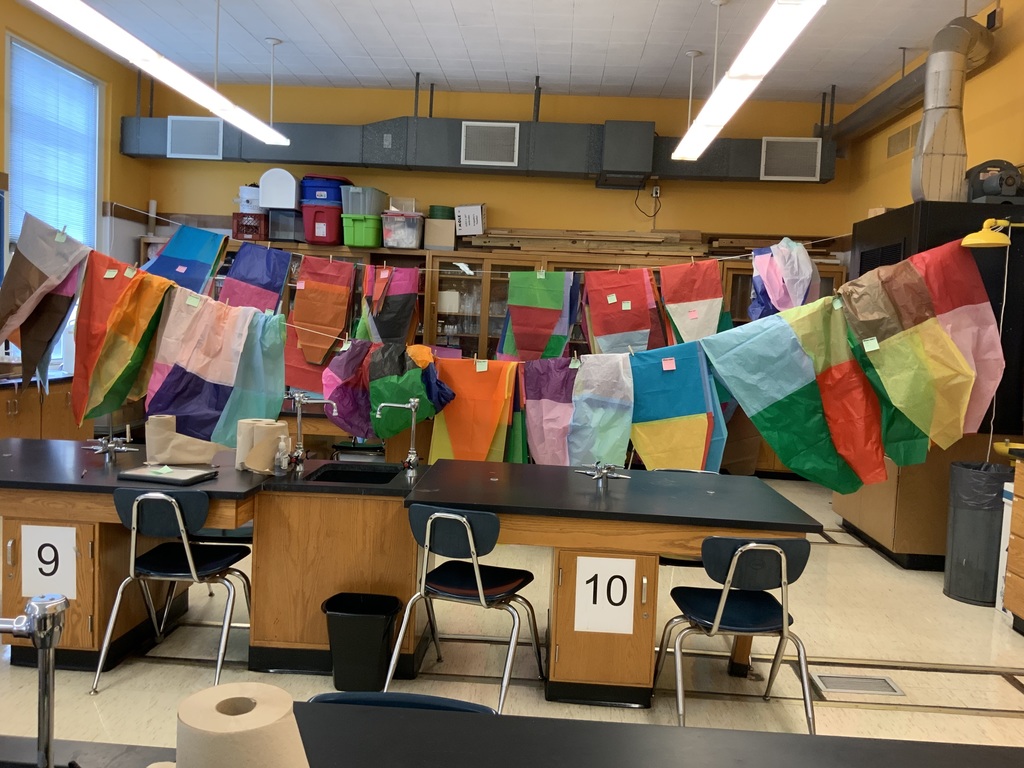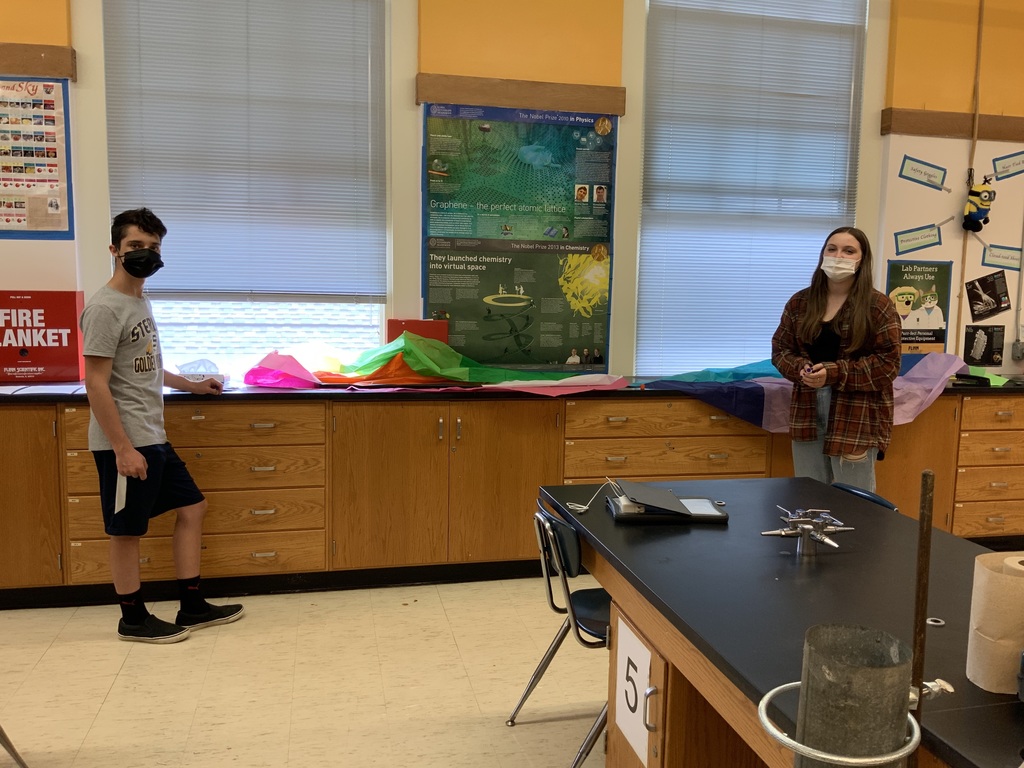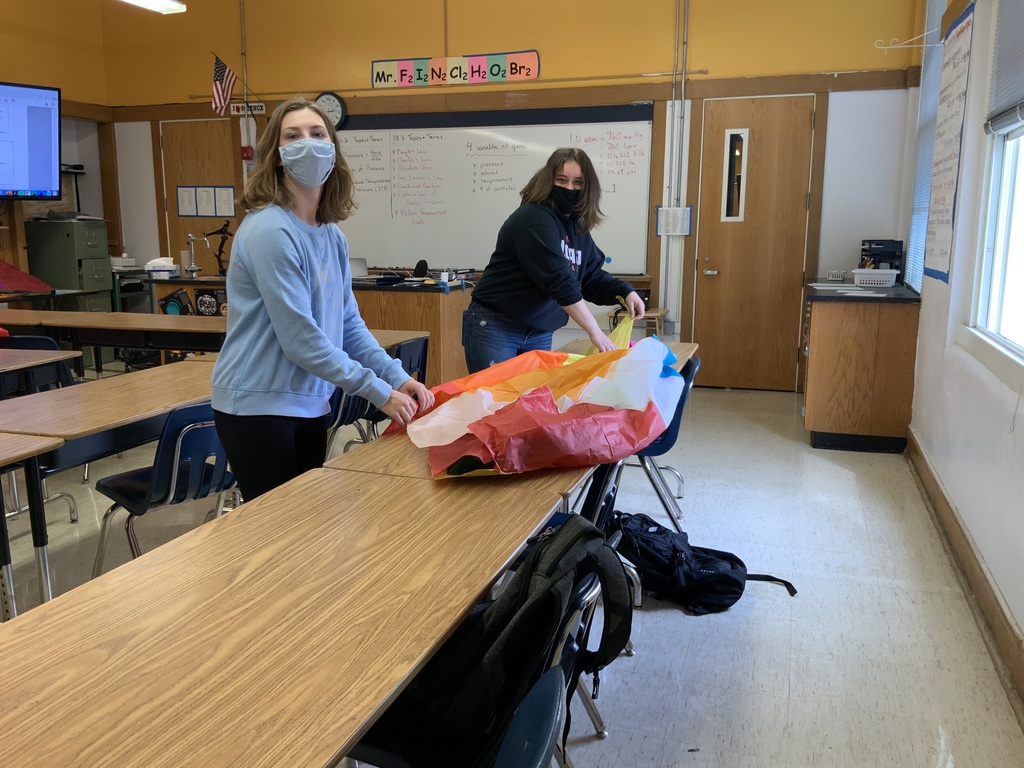 At School Learners will return to 5 days a week in-school instruction beginning Tuesday, April 6th.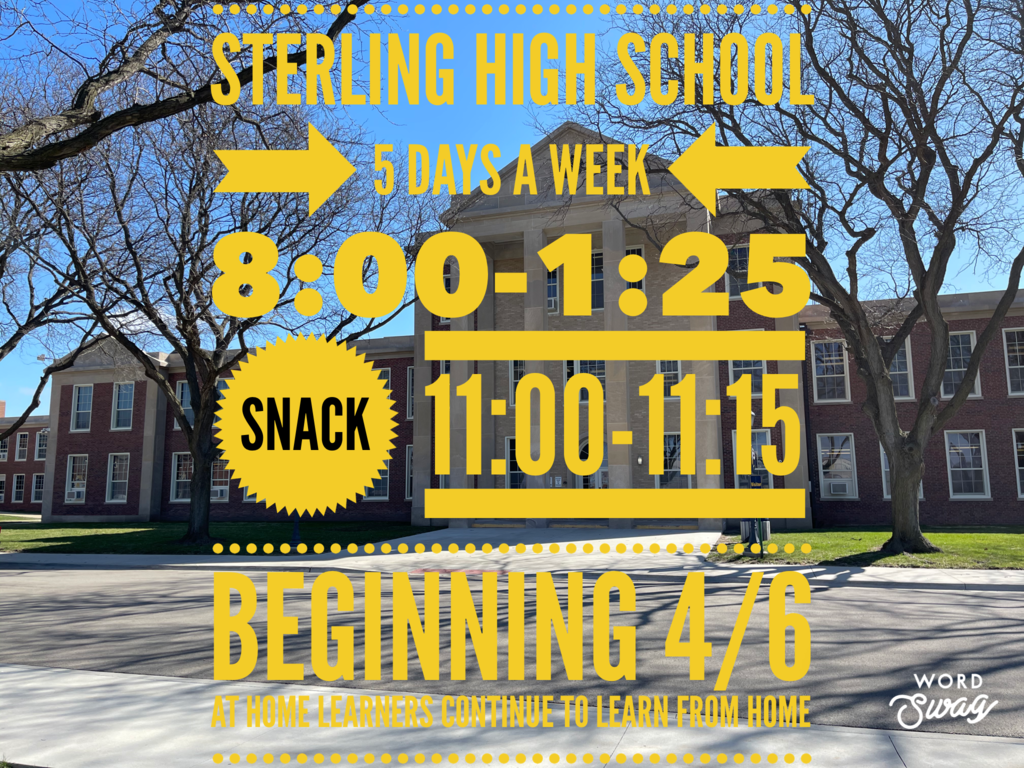 Early morning ACT prep course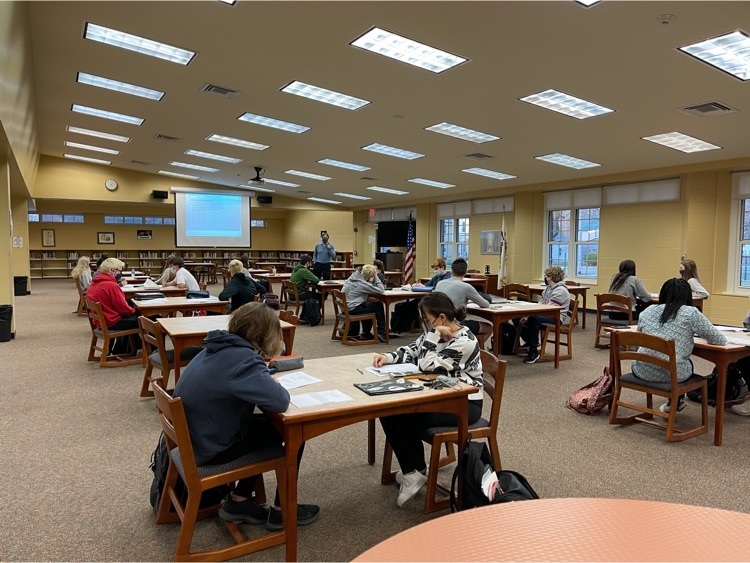 Stay up-to-date with Sterling Public Schools by downloading our district app from the app store or by visiting our website at
www.sterlingpublicschools.org
. #GOWARRIORS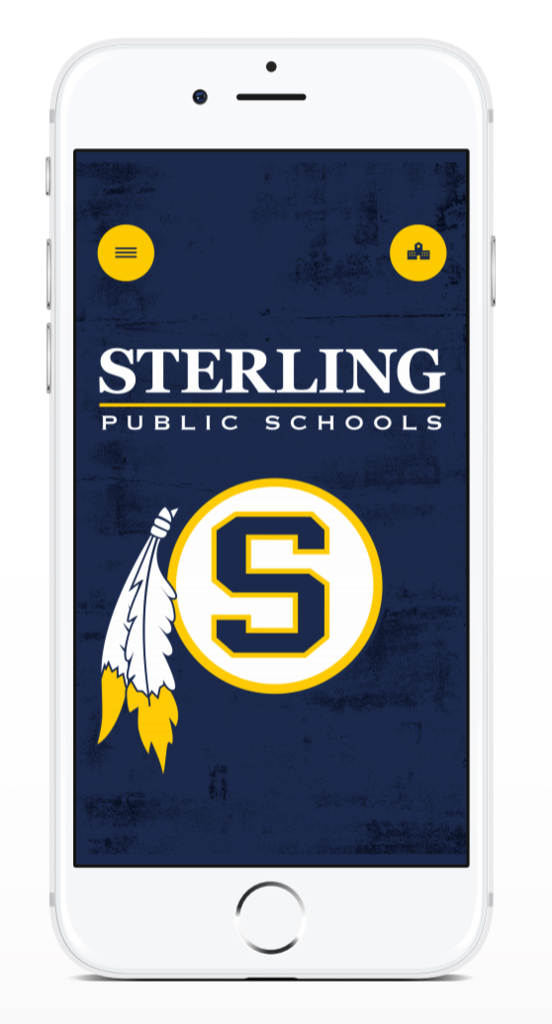 Mr. Penne's math class explores 3D printing!