News
The SHS AP physics class went to Northern Illinois University to learn how to analyze data from the ATLAS detector at CERN. They got a chance to be particle physicists and report out their results...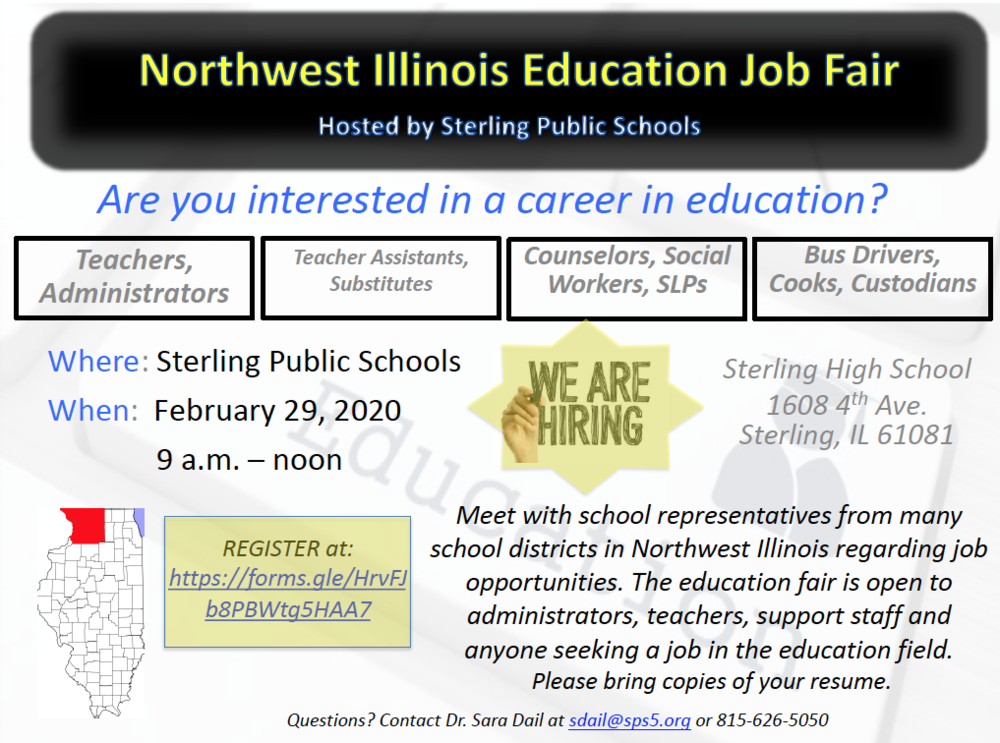 Sterling Public Schools is hosting a job fair for local districts to meet candidates interested in teaching, administration, counseling, speech and language pathology, being a teacher's assistant,...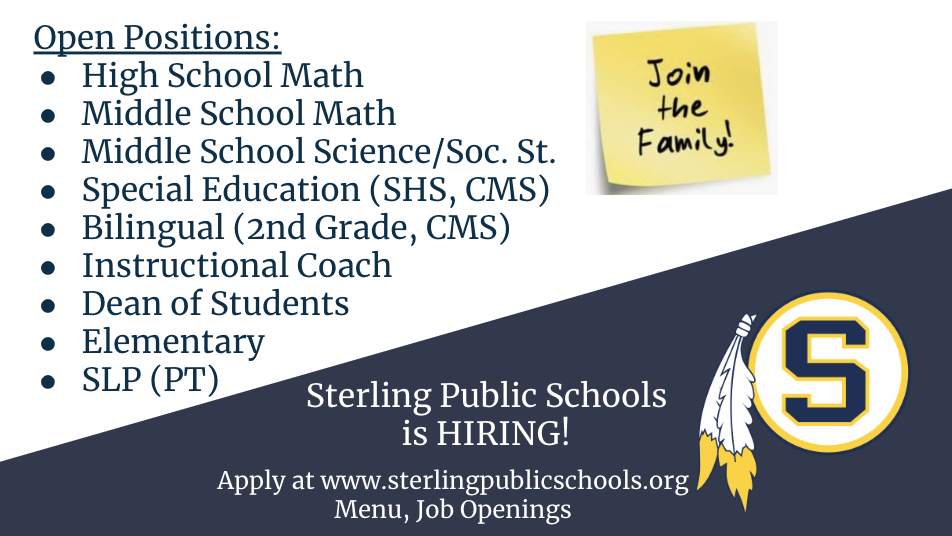 Sterling Public Schools is hiring for the 2020-2021 school year! Apply at www.sterlingpublicschools.org, click Menu and Job Openings. For questions, email Dr. Sara Dail at sdail@sps5.org.
SEE ALL NEWS
LIVE FEED
Tad Everett
2 days ago
Today during his daily Coronavirus press release, Governor Pritzker announced that he is extending the date of required Remote Lear ...
view image

Amy Downs
2 days ago
The halls of SHS miss the laughter of their students. We hope Day #1 of remote learning went well for ALL of you.
view image

Amy Downs
7 days ago
Egg Check-In: Day 7 in the incubator and the eggs are moving right along. The chick has formed the head, ears, eyes, spinal colum ...
view image
SEE ALL posts