Stay up-to-date with Sterling Public Schools by downloading our district app from the app store or by visiting our website at
www.sterlingpublicschools.org
. #GOWARRIORS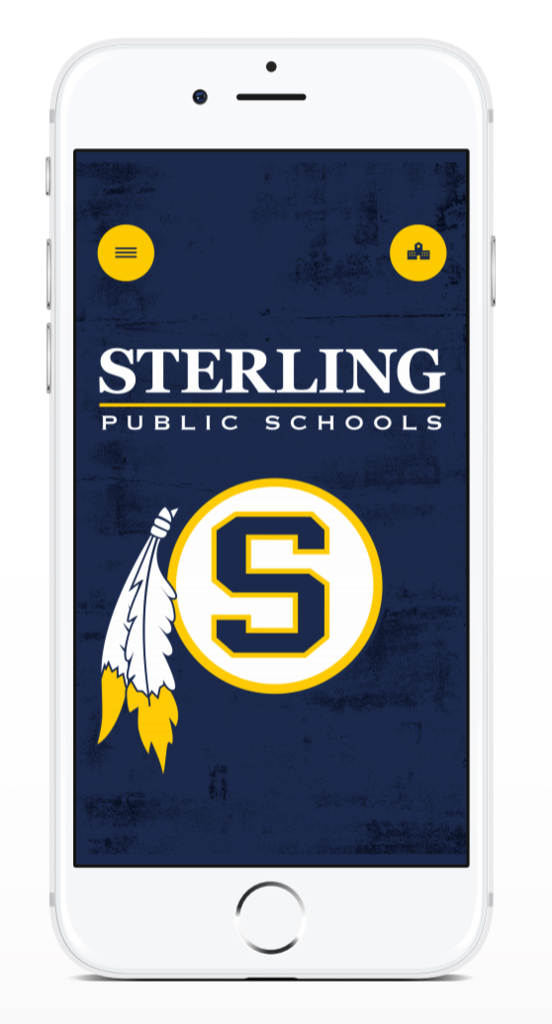 CMS Volleyball practice on Friday 3/12 will be after school from 1:45-3:15pm. If you have any questions, contact coaches or email
dgoff@sps5.org
.
SPS will have a remote learning day today, Tue. Feb.16th. The rationale for this decision was based on the extremely poor conditions of our district's country roads and bus routes. In some cases, the east-west roads were completely blown shut due to the overnight winds.

Sterling Public Schools will release students two hours early today, Thursday February 4th, due to inclimate weather. As a result of this decision, busses will be taking students home two hours earlier than normal, and all evening activities will be cancelled. For example, if your school's dismissal time this year is 1:30pm, today it will dismiss at 11:30am. Additionally, there will be no afternoon PreK classes offered today. Please know, school is cancelled today for all PreK-12th grade students, so students will not have remote learning responsibilities this afternoon, including those students in our At Home Learning program.

Due to the National Weather Service's forecast of a severe winter storm, including large amounts of snow, ice, and high winds, Sterling Public Schools will have a Remote Learning Day tomorrow, Monday, January 25th for all students PreK-12. Remote Learning means students will learn from home with their digital devices and not report to the school campus. Students will receive communication from their schools regarding additional details. Again, students should not report to school tomorrow, but will learn remotely. Debido al clima, todos los estudiantes de SPS serán aprendizaje remoto el Lunes, 25 de Enero.

Just a reminder that school resumes for all students on January 6, 2021. Welcome Back!
For the past month, SPS has been conducting free Rapid POC Covid testing for our students and staff. Today we start supplying free PCR testing, as well. To determine which Covid testing procedure(s) is best for you, we will use this simple flow chart. #GoWarriors

Sterling Public Schools is pleased to announce that all Sterling kids age 18 and under now eat free.  Curbside pick up for at home learners is available daily (Monday-Friday) in the CMS C drive from 9:00am-11:00am.  We are also adding weekend meals available to all students that will be available for pick up on Friday.  In order to ensure we have enough meals made, we are asking parents to submit their orders at the link below.  Orders should be submitted by 8:00am on the day of pick up.  Weekend meals should be picked up on Friday.  This will begin on Monday, September 21.
https://docs.google.com/forms/d/e/1FAIpQLSfIQYyo6jjCyyAsEPpVPtaz6IfWnPHl50TcnqnoCbu-Ucg1BQ/viewform
If you need your meals delivered, please call First Student at 815-625-7933. Any questions regarding meal orders or pick up can be directed to Aramark at 815-622-4153 Thank you, Sterling Public Schools

Reminder that Friday, September 4th is a Staff Remote Learning Planning Day. Therefore, there is no student attendance for at home or at school learners. Also, Monday, September 7th is a holiday. School will resume on Tuesday, September 8th.


Thank you to the families that completed the 2020-2021 learning choice form for 1st semester. If you did not complete the form prior to the deadline, the district will be calling to ask your choice for the upcoming school year. You may also call the District Office at 815-626-5050 to submit your choice. Confirmation letters will be sent out this week.