For the past month, SPS has been conducting free Rapid POC Covid testing for our students and staff. Today we start supplying free PCR testing, as well. To determine which Covid testing procedure(s) is best for you, we will use this simple flow chart. #GoWarriors
Each classroom had a poster contest as part of their celebration for Veteran's Day. Here are the classroom winners! These posters will now be sent to a panel of local Veterans to determine the school-wide winner of the poster contest!
On Friday, the 4th Grade At Home Teacher Team, Jackie Watson, Lauren Cochran and Erin Orlowski dressed as the "Hocus Pocus" sisters Winifred, Mary and Sarah from the 1993 movie and handed out treats to their at-home learners during a drive-by "trunk-or-treat" event.
Mr. James was the big winner, nabbing 4 awards for his original artwork, but Ms. Moresi gave him some 5th Grade competition!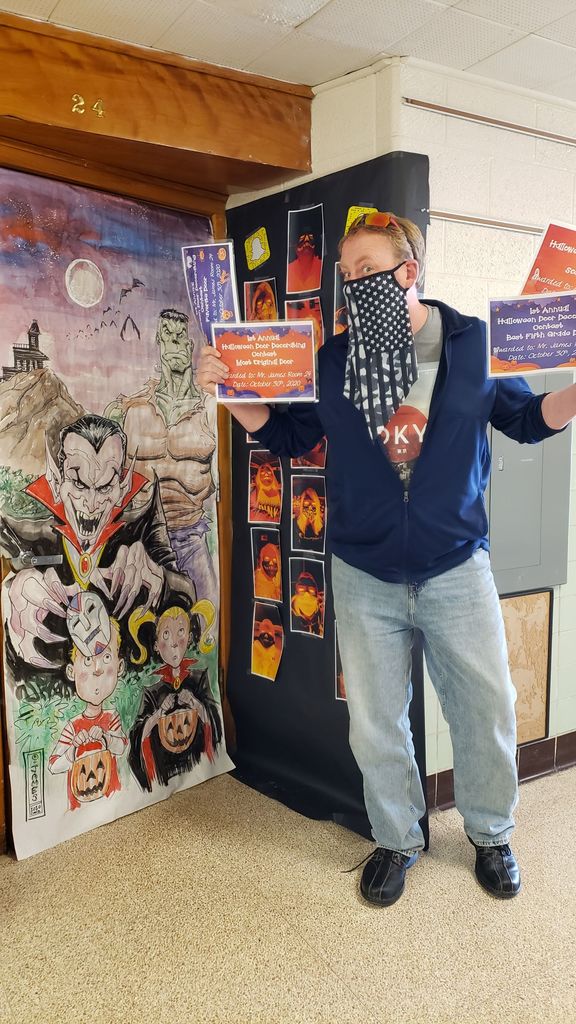 Lincoln Staff had Halloween fun decorating their doors. Here are some of the winners!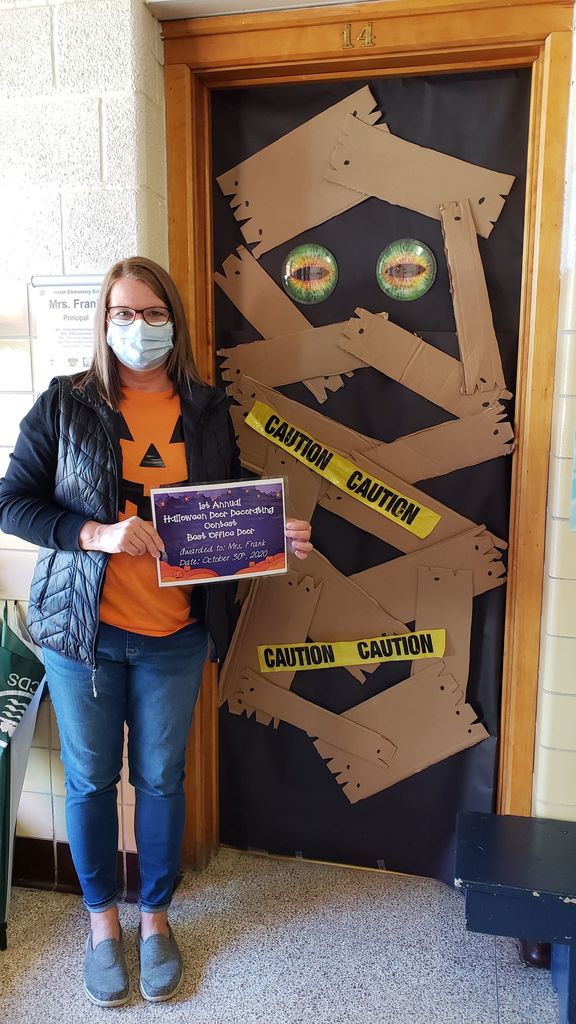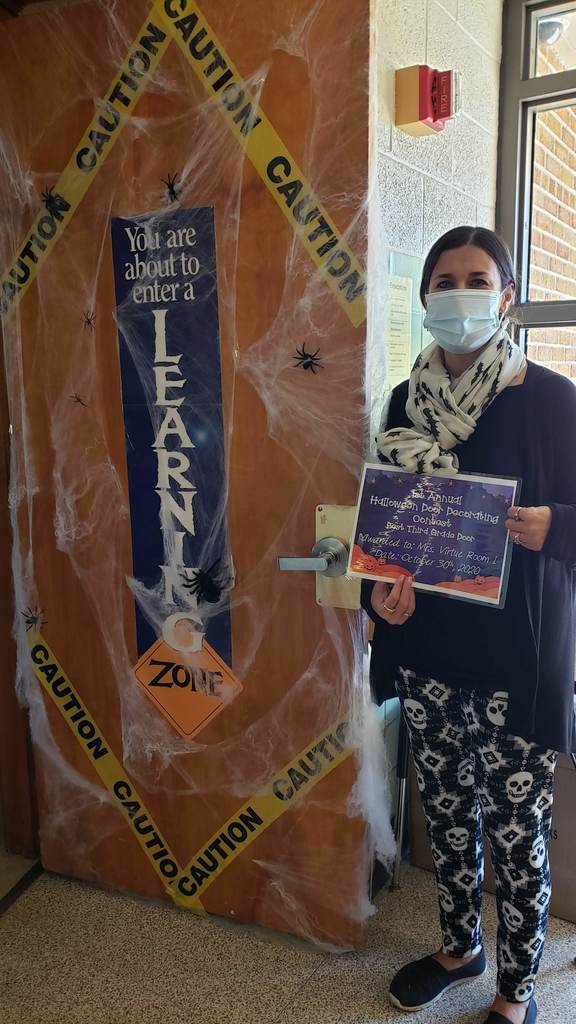 Design a Red Ribbon Contest Winners!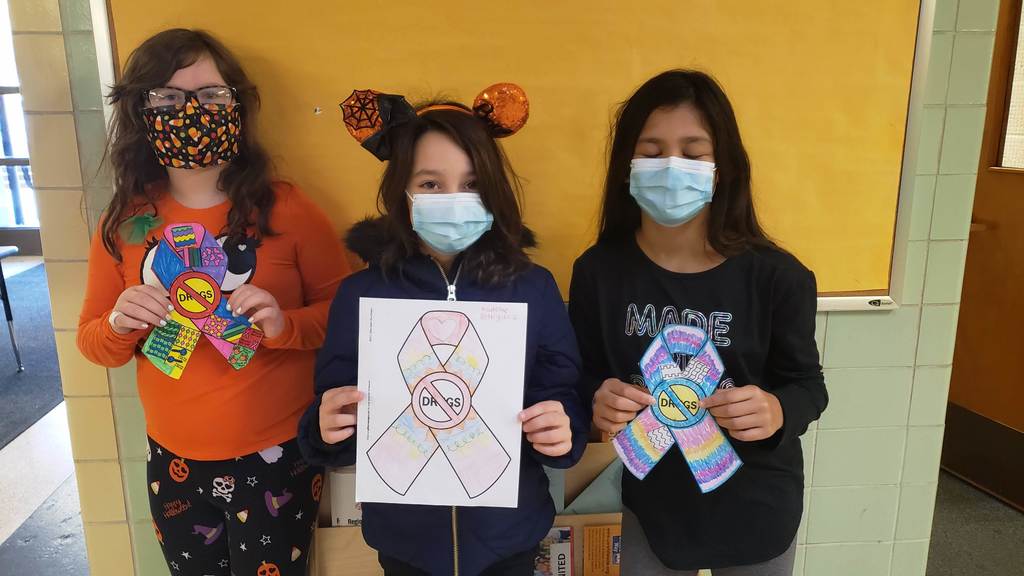 Smarties Choose To Be Drug Free! Mrs. Bridges' class won our Smarties guessing contest. They guessed 54 Smarties in the jar and the actual total was 59. These 4th Grade smarties get all the Smarties!
Warrior Spirit Day!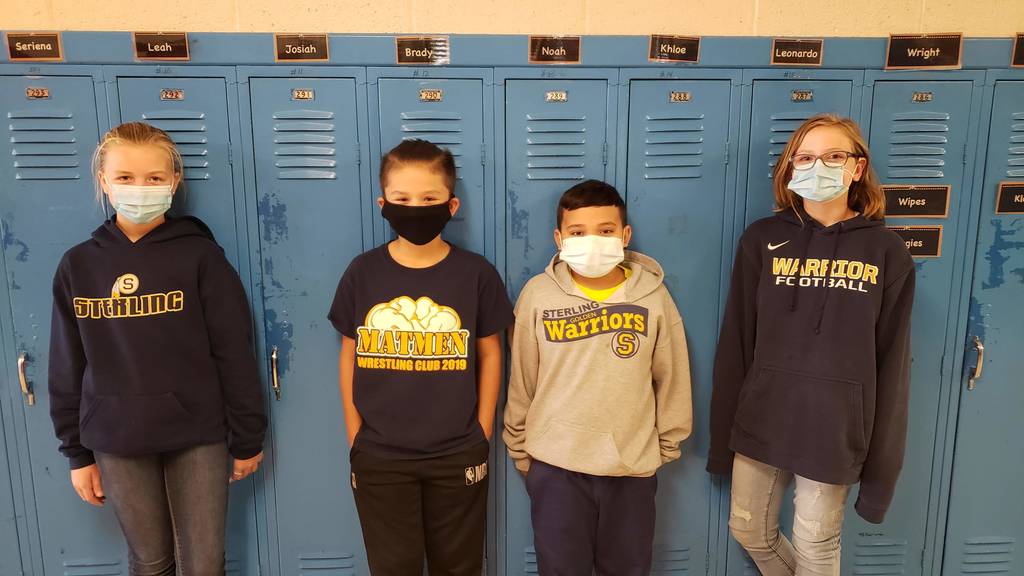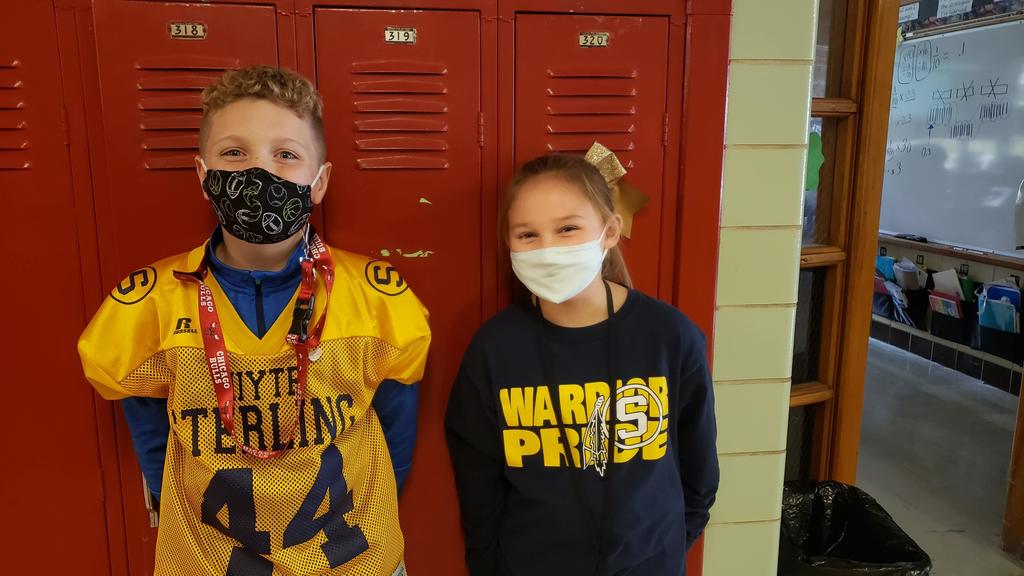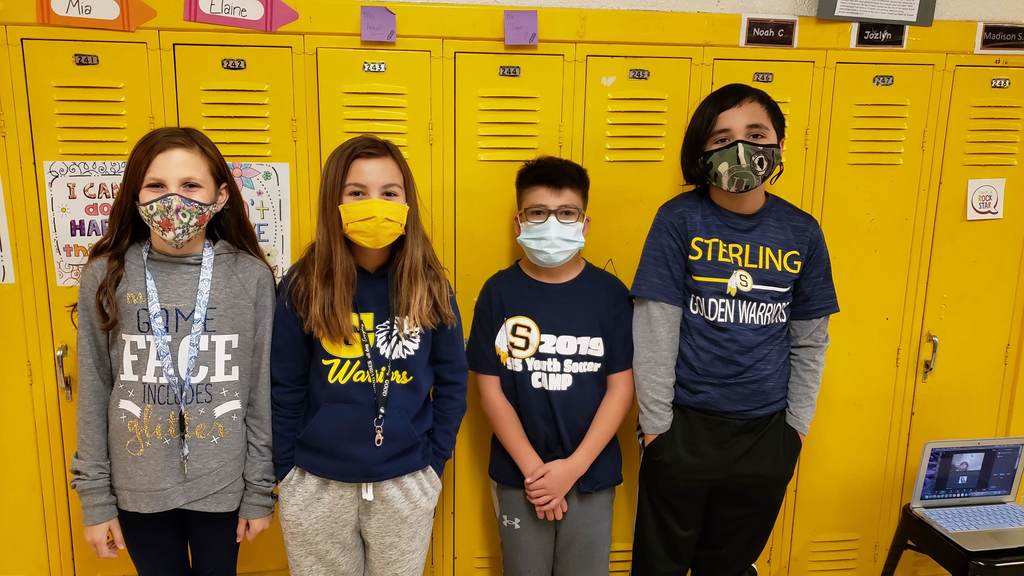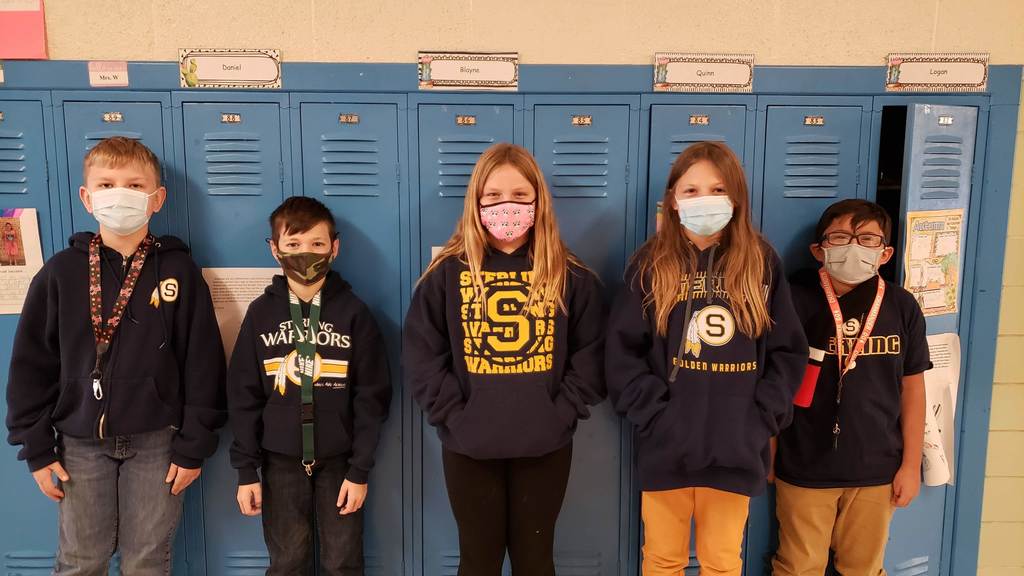 On Wednesday, we wear RED!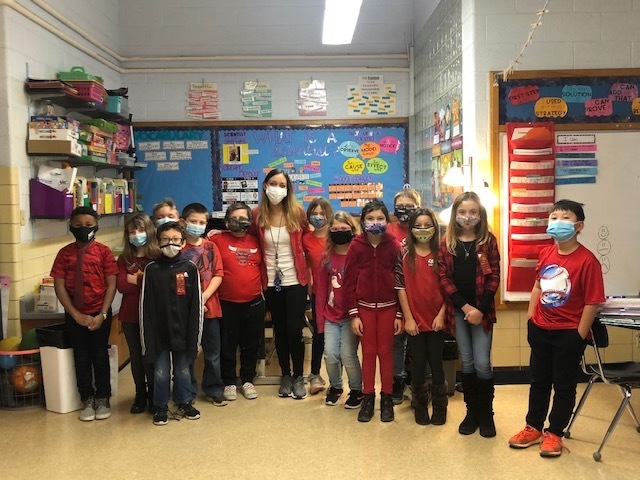 More PJ Day pictures and designing their own ribbons!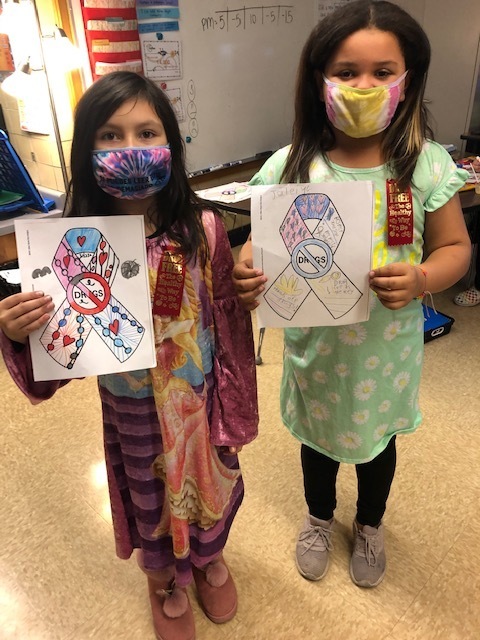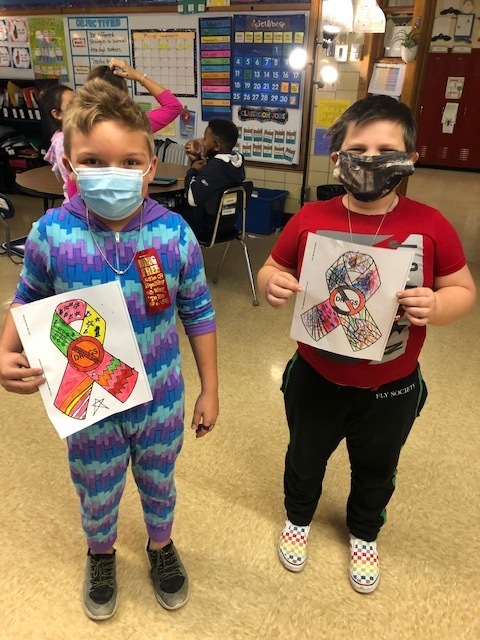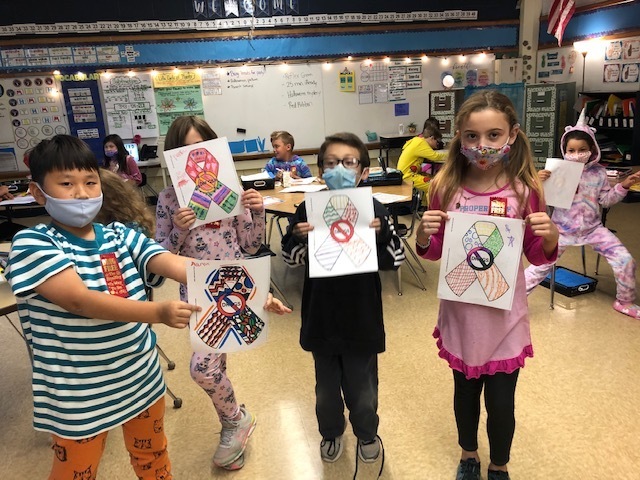 Pajama Day!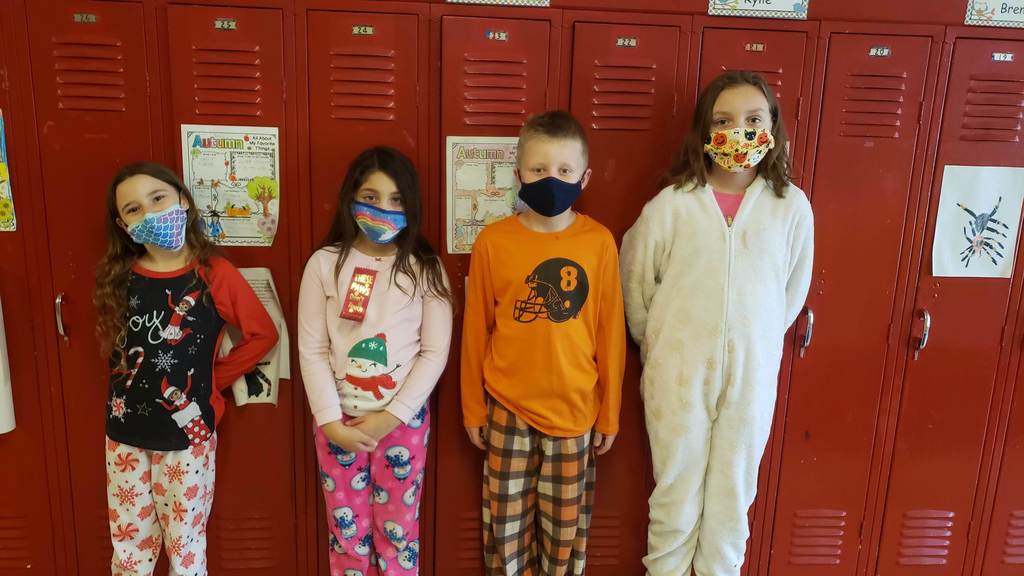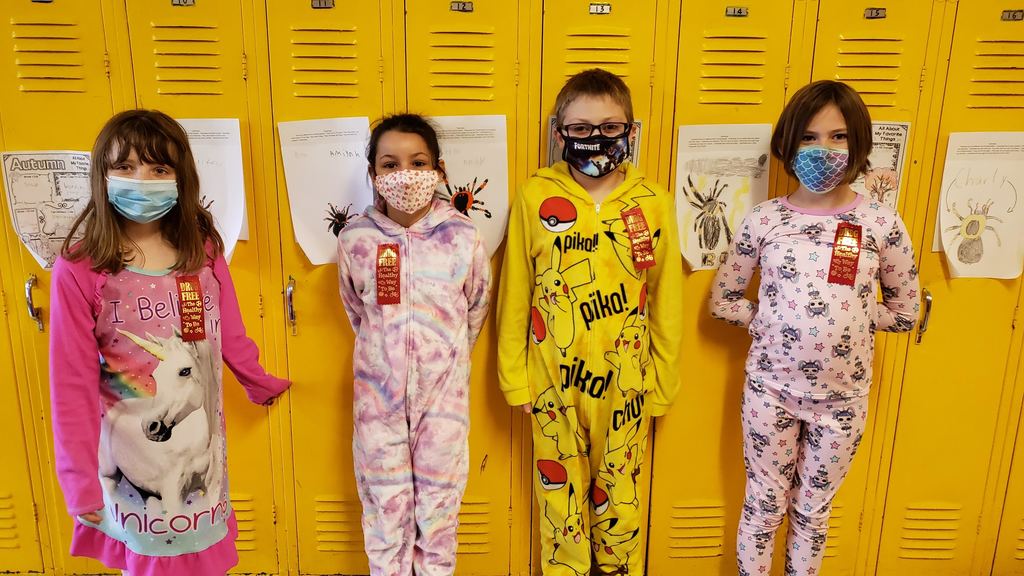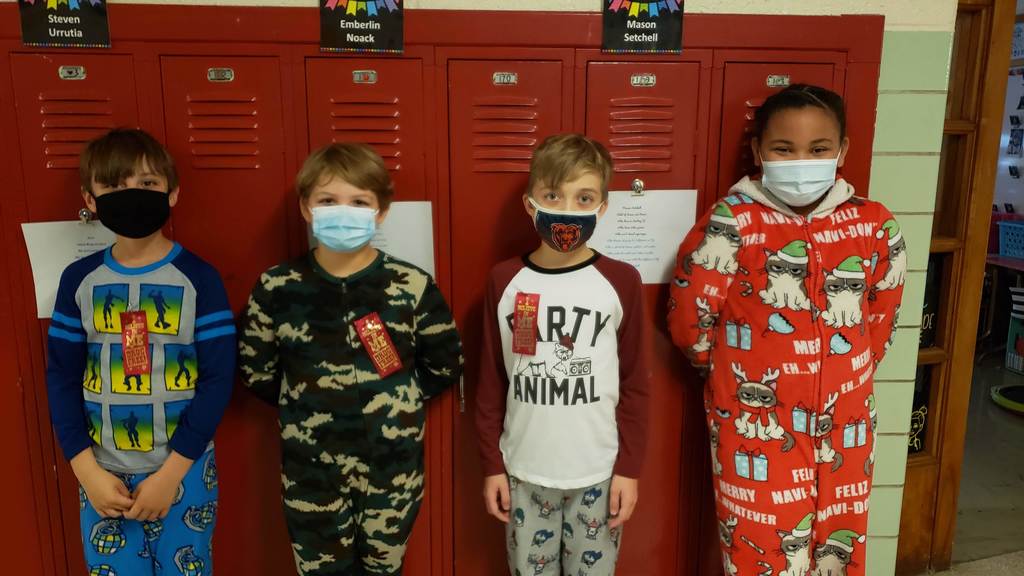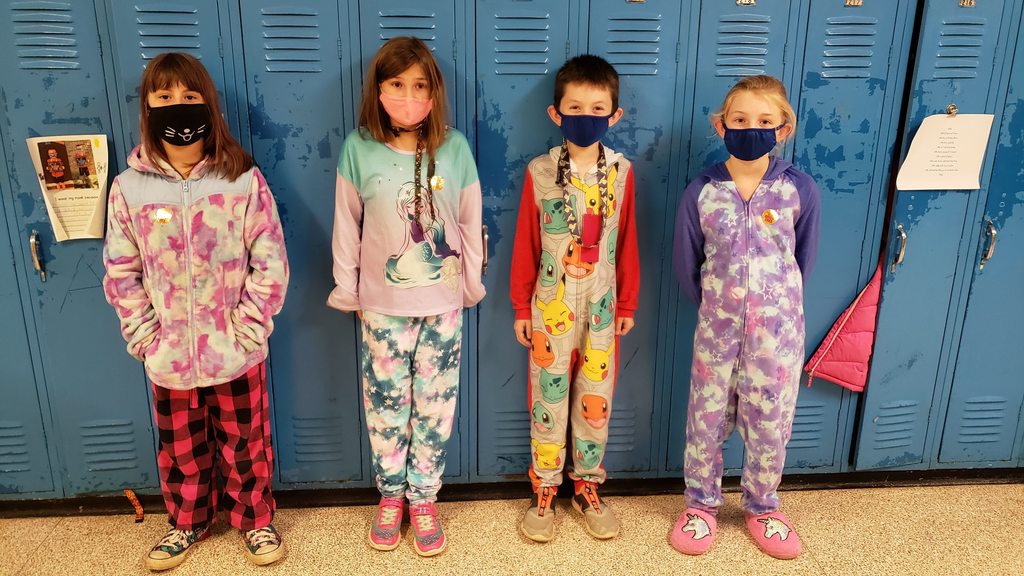 The 3rd time was the charm for our PBIS Celebration! We were finally able to get outside and finish our team building activities!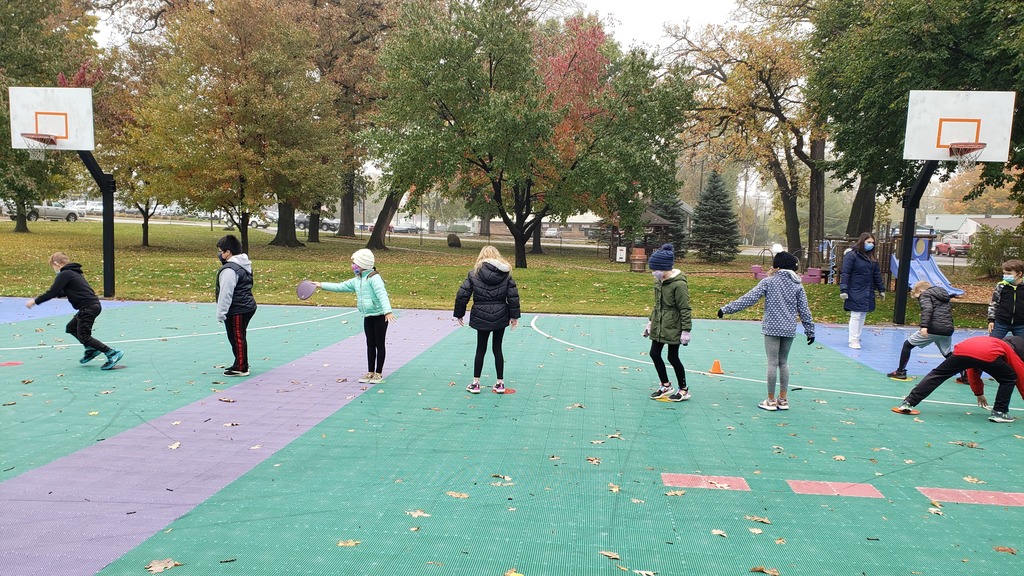 Our school will be participating in Red Ribbon Week October 26-30, 2020. This week is dedicated to teaching students how to "Say NO to Drugs." Throughout the course of Red Ribbon Week, students will listen to morning messages promoting good choices and lessons will focus on avoiding drugs and maintaining healthy lifestyles. Here are the dress up days that will correspond with each school day: Monday 10/26: "Dare to be a hero, say no to drugs!" Students may wear superhero shirts/capes Tuesday 10/27: "Put drugs to sleep!" Students may wear pajamas. Wednesday 10/28: "Wear red to show you are ready to take a stand against drugs!" Students wear red. Thursday 10/29: "The Warrior Way" Students may wear Sterling spirit wear today-blue and gold. Friday 10/30: "Scare drugs away!" Students may wear Halloween colors - black and orange
Team Donavon - No Warrior Fights Alone!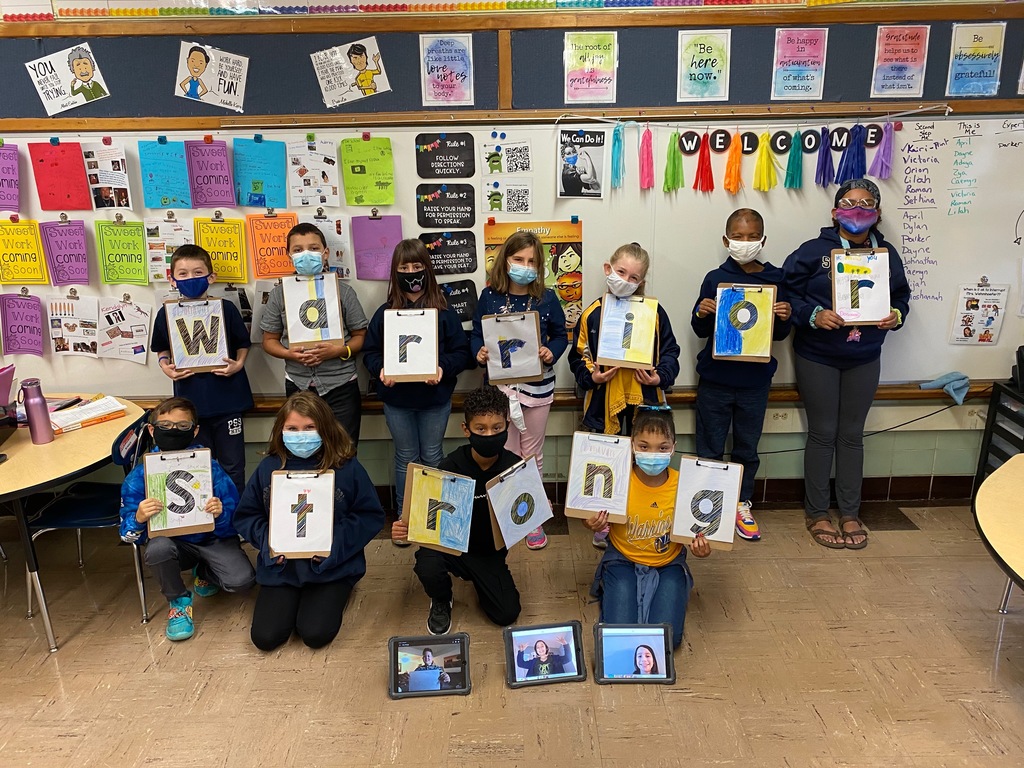 Sterling Public Schools is pleased to announce that all Sterling kids age 18 and under now eat free.  Curbside pick up for at home learners is available daily (Monday-Friday) in the CMS C drive from 9:00am-11:00am.  We are also adding weekend meals available to all students that will be available for pick up on Friday.  In order to ensure we have enough meals made, we are asking parents to submit their orders at the link below.  Orders should be submitted by 8:00am on the day of pick up.  Weekend meals should be picked up on Friday.  This will begin on Monday, September 21.
https://docs.google.com/forms/d/e/1FAIpQLSfIQYyo6jjCyyAsEPpVPtaz6IfWnPHl50TcnqnoCbu-Ucg1BQ/viewform
If you need your meals delivered, please call First Student at 815-625-7933. Any questions regarding meal orders or pick up can be directed to Aramark at 815-622-4153 Thank you, Sterling Public Schools

Reminder that Friday, September 4th is a Staff Remote Learning Planning Day. Therefore, there is no student attendance for at home or at school learners. Also, Monday, September 7th is a holiday. School will resume on Tuesday, September 8th.