Just a reminder that school resumes for all students on January 6, 2021. Welcome Back!
For the past month, SPS has been conducting free Rapid POC Covid testing for our students and staff. Today we start supplying free PCR testing, as well. To determine which Covid testing procedure(s) is best for you, we will use this simple flow chart. #GoWarriors

Parent-teacher conferences will be Thursday, November 5th, and Tuesday, November 10th, from 3:30-7:00 p.m. Appointments are available for scheduling through Skyward. For at school conferences for at school learners: due to COVID restrictions, please enter through the main door on West LeFevre, have temperature taken, and hand sanitize. Conferences will be limited to two adults. Remote learner conferences for Washington students will be held on Tuesday evening, November 10th, via Zoom. Students in 3rd grade should schedule on Skyward through Mrs.McLain, 4th grade Mrs. Watson, and 5th grade Mrs. VandeWostine. If you have any questions or need assistance in setting up your conference, please call our office at 815-625-2372.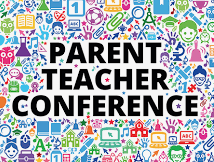 There will not be at school or remote learning on the following days: Monday, October 12th, Columbus Day Monday, November 2nd, Remote Learning Planning Day Tuesday, November 3rd, Election Day There will be school on Friday, November 6th, and Wednesday, November 11th.

Due to the Covid 19 Virus, the Sealant Program has been cancelled for this school year.  The Whiteside Dental Clinic is open and would gladly see any children that need exams.  They also can assist with any child that needs treatment.  You may call the Whiteside County Health Department for an appointment 815-626-2230.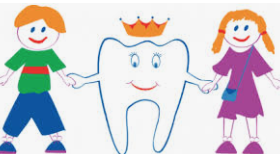 Franklin/Washington PTO will still be having a Pumpkin Make 'n Take this year with a little different look. You can drive through and pick up the pumpkins you order on Thursday, October 22nd, from 5-6 p.m. Come dressed to trick or treat. Candy will be handed out during the pumpkin pickup. Be sure to fill out the form that was sent home or emailed to you by Friday, October 12th.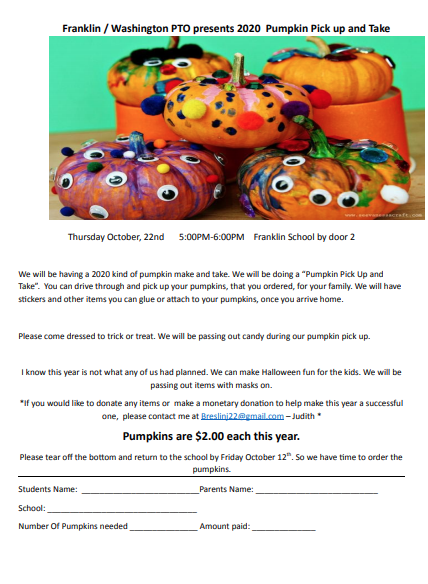 Sign in to join in the Washington/Franklin fundraiser. It's super easy! Follow the steps on the flyer to register! We appreciate your support!!!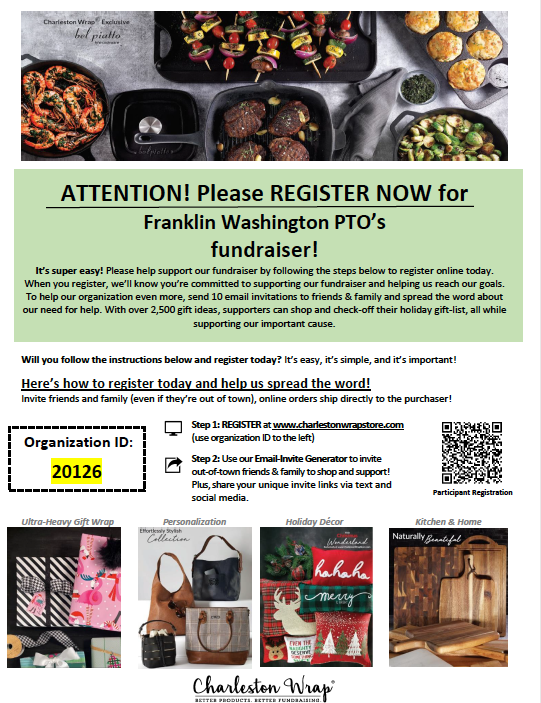 The Burton Foundation is giving away 800 $25 gift cards for Sterling County Market on October 17th @ 10:00 a.m. in the parking lot behind the Whiteside County Health Department in Rock Falls across from the Rock Falls High School. One gift card per family. No income requirements.


Sterling Public Schools is pleased to announce that all Sterling kids age 18 and under now eat free.  Curbside pick up for at home learners is available daily (Monday-Friday) in the CMS C drive from 9:00am-11:00am.  We are also adding weekend meals available to all students that will be available for pick up on Friday.  In order to ensure we have enough meals made, we are asking parents to submit their orders at the link below.  Orders should be submitted by 8:00am on the day of pick up.  Weekend meals should be picked up on Friday.  This will begin on Monday, September 21.
https://docs.google.com/forms/d/e/1FAIpQLSfIQYyo6jjCyyAsEPpVPtaz6IfWnPHl50TcnqnoCbu-Ucg1BQ/viewform
If you need your meals delivered, please call First Student at 815-625-7933. Any questions regarding meal orders or pick up can be directed to Aramark at 815-622-4153 Thank you, Sterling Public Schools

Girl Scouts Animal Dance Party - Monday, September 14th - 6:00-7:00p.m. Sterling Federal Bank Parking Lot

1 on 1 Basketball Training Camp with Micah Kendrick. Register through Westwood 815-622-6201. Fee is $25 per session.

School pictures will be taken at Persona's downtown location for At Home Learners on Friday evenings from 5:00-7:00 p.m. by appointment only.  Persona's phone number is 815-625-0801.  Their address is 602 First Avenue, Sterling.   School pictures will be taken on October 15th for At School Learners.  Flyers will be handed out at a later date.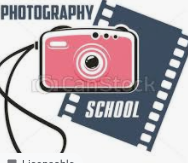 Friday, September 11th, is 9/11!  We would love for all of our Students, At School or At Home, to dress up in Red, White and Blue!  Dress from top to bottom in the colors or just wear socks or a hairbow.  Let's celebrate this important day, Patriots Day!!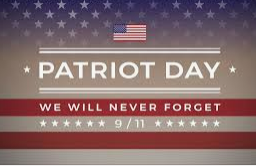 Reminder that Friday, September 4th is a Staff Remote Learning Planning Day. Therefore, there is no student attendance for at home or at school learners. Also, Monday, September 7th is a holiday. School will resume on Tuesday, September 8th.


Thank you to the families that completed the 2020-2021 learning choice form for 1st semester. If you did not complete the form prior to the deadline, the district will be calling to ask your choice for the upcoming school year. You may also call the District Office at 815-626-5050 to submit your choice. Confirmation letters will be sent out this week.